BCA/B.Voc - Best BCA College in Delhi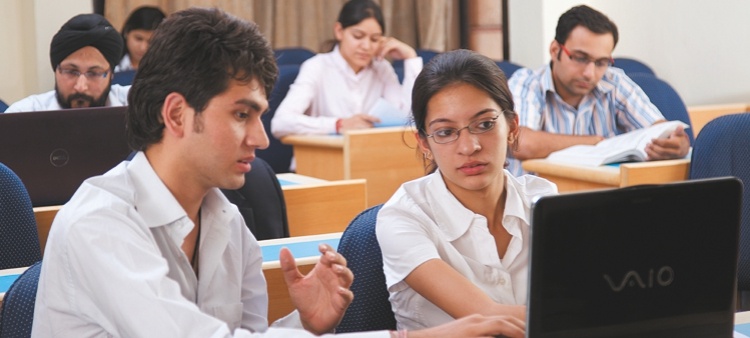 Introduction
IT sector has spread all over the World in such a way that its roots became deep. The entire world is revolving around Information Technology. India is now moving towards computer applications for almost all activities in our daily life. To meet all these requirements it will create a work force with the ability to create content, from a basic presentation or excel sheet to complex coding. This journey of creating, and thus innovating, is critical as almost half of the workforce - 46% according to a joint report by E&Y, NASSCOM & FICCI, will require computer literacy and competent work force to create digital applications.
To meet the challenges of the future JIMS is one of the top 10 best BCA colleges in Delhi and B.Voc(IT-SD) Institute in Delhi/NCR located in Vasant Kunj-II, Institutional Area. It is at a prime location and free bus service is provided to the students to commute to the college from Vasant Vihar Metro station. JIMS, the BCA /B.Voc(IT SD) , one of the best Colleges conducts this unique program to make students not only prepare for University degrees but also capable of simultaneously qualifying in "O" and "A" level programs of NIELIT. The Three Years Program is a fair blend of theory and practical hands-on experience. This combination gives better understanding of technologies and enhances student's acceptance in the IT Industry. It includes all technologies, which are in demand in the IT Industry and emphasize more in the Practical based study. This BCA/BVoc(IT SD) program provides best Industry Interface, Quality and productive best Guest lectures and Workshops as per the in-demand latest technology, provides Top Placement in IT Companies and Summer Internships in best IT Companies.
Course Objective
JIMS is one of the Top BCA Institutes in Delhi and NCR best colleges for BCA in Delhi. The core objective of BCA program is to transform the students to develop creativity as a way of thinking with strong domain knowledge so that they enter into their professions with a right perspective. The best BCA regular colleges in Delhi, Course curriculum is well updated and synchronized with the latest and Top IT technologies used by IT Companies. We emphasizes students for planning, designing and building of complex commercial applications along with functional knowledge.
The BCA and B.VOC(IT-SD) Curriculum includes subjects like Python, IoT, Big data , Hadoop, Artificial Intelligence, Mobile Computing, Web Technologies, Cyber Security , Oracle , Linux etc.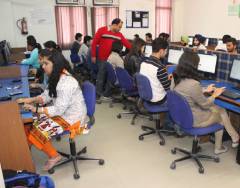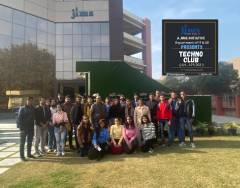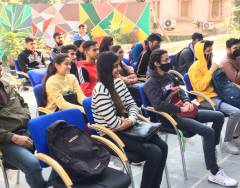 Course Curriculum
Semester-I

| Skill Component | General Component |
| --- | --- |
| Fundamental of Computer and Skills | Foundation course in English |
| Programming in C | Business Organization |
| Digital Electronics | Maths - I |
| Web Design and publishing | Foundation of Management |
Semester-II

| Skill Component | General Component |
| --- | --- |
| Programming and Problem Solving Through Python | Communication Skills |
| Computer Organization | Maths - II |
| Introduction to Internet of Things and its Applications | Management Information System |
| Programming in C++ | Foreign Language French-II |
Semester-III

| Skill Component | General Component |
| --- | --- |
| Data and File Structures Through Object Oriented Programming Language | Environmental Studies |
| Database Management Systems | Systems Analysis and Design |
| Introduction to Multimedia | System Software |
| Operating Systems | |
| Industrial training Report & Presentation-I | |
Semester-IV

| Skill Component | General Component |
| --- | --- |
| Fundamentals of Web Programming Using Java | Statistical Techniques using Excel |
| Fundamentals of Computer Networks | Computer Graphics |
| Web Application Using PHP | Introduction to Algorithm Design |
| Linux Programming | |
| Advance Database Technologies | |
Semester-V

| Skill Component | General Component |
| --- | --- |
| Advance Computer Networks | Computer Oriented Numerical Techniques |
| Advance Java Programming | Software Engineering |
| Dot Net Programming | Computer Oriented Numerical Techniques |
| Internet and Web Technologies | |
| Industrial training Report & Presentation-II | |
Semester-VI

| Skill Component | General Component |
| --- | --- |
| Software Testing | Entrepreneurship Development |
| Artificial Intelligence using Python | E-Commerce and Cyber Ethics |
| Mobile Communication | Data Warehousing and Data Mining |
| Final Project | Computer Network and Information Security Management |
Pedagogy of the Private BBA College In Delhi
JJIMS is one of the best private BCA Colleges in Delhi, provides more stress on practical training. JIMS ensures that every semester has at least two Latest Languages. In the whole curriculum, all recent languages and technologies in demand by top IT Companies are included. The guest speakers talk about the technologies like IoT, Big Data, Cognitive Computing, Linux and Shell Programming, Data Science, Python, Full Stack Development, Cloud Computing, Artificial Intelligence, Mobile Computing and various Career Options available in Current Scenario.
BCA Students are taken to different IT companies for Industry Visits like Network Bulls, Aircel, Centre for E-Governance, Electronics Niketan, C# Corner, CSIR-National Physics Laboratory (Council of Scientific & Industrial Research), CSIR - Central Road Research Institute, Training Basket, Cetpa InfoTech, HCL, Airport authority etc.
The Curriculum also includes workshops on latest technologies to give them exposure / learning as to how the technologies work as a system. To increase the programming capabilities of BCA students and for building logics students have to make mini projects in every semester and major project in the last semester.
JIMS Curriculum also provides Summer Internship program for two months during the course and students are required to prepare a Project Report on the work they have done during the Internship.
Annual IT Event is organized for students to show case their IT Skills and products with a view to enhance their confidence and programming capabilities in a competitive environment where BCA students from different colleges participate.
IT Seminars- National and International level Seminars are organized every year where experienced and accomplished professionals participate.
Personality Development Programs- Soft skills and personality development programs are organized with special emphasis on polishing communication skills, developing leadership qualities.
Computer Labs: The Department of IT believes in providing practical approach to students along with sound theoretical background. The IT department labs have more than 60 nodes and state of the art IT-infrastructure. These nodes are running on the Windows 8/ Windows 10/ Linux platform and are equipped with state of art software. The hardware devices and software are used for both teaching as well as research activities. The department holds the following lab facilities:
Labs with Internet All the Computer labs are well versed with access to Internet with a speed of 100 Mbps along with wifi Connectivity in the whole campus
Multimedia Lab The department holds dedicated lab for multimedia for multimedia software training. The lab is well equipped with latest multimedia software. The labs are also equipped with a variety of Multimedia devices and software to provide support for Multimedia based 3D and Image Processing Projects.
Linux Lab The BCA department has set up a dedicated Linux lab for training purposes. The lab is well equipped with all Linux supported softwares. The lab is beneficial for teaching various open source softwares.
Networking Practical The BCA Department holds various sessions for networking practicals in labs including simulation using network simulators such as Cisco Packet tracer, GNS3, SSH, putty.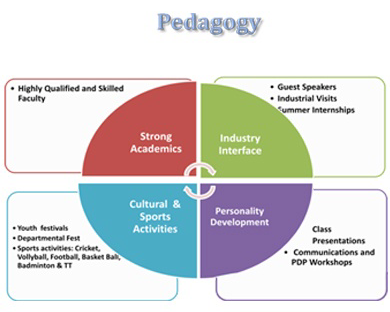 Policy Guidelines for Vocational Courses
1. INTRODUCTION
The University Grants Commission (UGC) has launched a scheme on skills development based higher education as part of college/university education, leading to Bachelor of Vocation (B.Voc.) Degree with multiple exits such as Diploma/Advanced Diploma under the NSQF. The B.Voc. programme is focused on universities and colleges providing undergraduate studies which would also incorporate specific job roles along with broad based general education. This would enable the graduates completing B. Voc. degree to make a meaningful participation in accelerating the Indian economy by gaining appropriate employment, becoming entrepreneurs and creating appropriate knowledge. The JaganNath University, NCR offers B.Voc. in the field of Retail Management, IT & Software Development, Interior Design, Hotel, Hospitality & Catering Technology and Journalism & Mass Media to the eligible students who are interested in pursuing Bachelors Degree in Vocation, Diploma and Advanced Diploma. The University syllabus has two parts, general education and skill component. The skill component is covered by Skill Knowledge Provider.
2. COURSE STRUCTURE
The certification levels will lead to Diploma/Advanced Diploma/B. Voc. Degree to be offered by Jagannath University, NCR. The following table shows the various certifications and their duration:
| NSQF Level | Skill Component Credits | General Education Credits | Total Credits for Award | Normal Duration | Exit Points / Awards |
| --- | --- | --- | --- | --- | --- |
| 4 | 18 | 12 | 30 | 1 Semester | Certificate |
| 5 | 36 | 24 | 60 | 2 Semester | Diploma |
| 6 | 72 | 48 | 120 | 4 Semester | Adv. Diploma |
| 7 | 108 | 72 | 180 | 6 Semester | B.Voc Degree |