JIMS - Best Private Journalism and Mass Communication (BJMC) Colleges in Delhi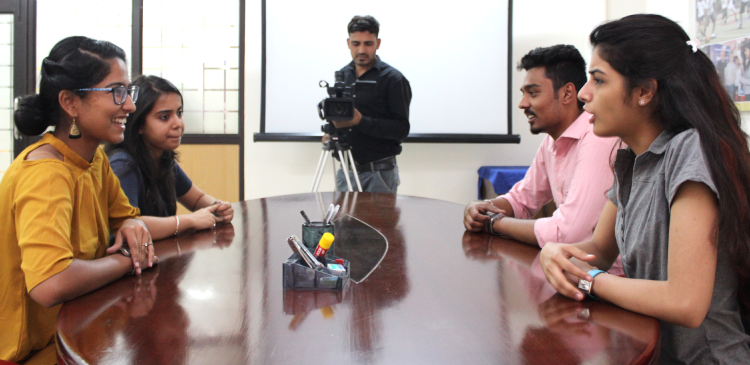 Introduction
Information is power in this digital world. A well-structured, appropriately designed and intelligently served information makes headlines in the media, garnering lion's share in the attention-spans of the target audience across news platforms. Digitization has compounded the dynamism of the world of journalism and mass communication. Innovation, consolidation and spiral growth marked by democratized media consumption and production are the much anticipated outcomes in journalism, mass communication, media and entertainment (M&E) sectors. The sector rings in double digit growth triggering economic surge with a rate almost twice that of the GDP. Converged newsrooms and multimedia professionals are the reality of the day and the future of journalism and mass communication continues to unveil exciting opportunities for interactive content aimed at ensuring rich user experience (UX).
Being one of the best Journalism and Mass Communication (BJMC) colleges in Delhi- JIMS, VK II offers a UGC approved degree in Journalism and Media Management. The Journalism and Mass Communication programme ensures that the industry transition of the budding media and journalism professionals begins as soon as they sign up for this undergraduate, skill oriented professional degree programme. The faculty members with rich academic and industry experience condition the young minds and instill industry relevant skills by exposing the students to the minds that matter from the world of journalism, mass communication, FM radio, television, gaming, advertising, event management, public relations, multimedia journalism, graphics, animation, cyber journalism, mobile journalism, corporate communication, social media (Facebook, Instagram, Twitter, LinkedIn, YouTube) management, content development, content writing, content marketing, content strategy, social media analytics, newsroom analytics, book publishing, theater and performing arts and filmmaking.
Journalism & Mass Communication Education for the Future
India has over 900 million-mark of internet users; the reach of television has increased to 70% with 87% TV viewers coming from urban India and 61% of them coming from rural India; the print and radio segments are continuing to grow defying global trends; online gaming is projected to register exponential growth- the trends that are keenly observed and absorbed by media educators spanning core competencies. The new media technologies have redefined interactivity and scaled a new high in terms of user engagement. The global media and entertainment industry revenues stand at $2.3 trillion and virtual reality has been registering a growth of 36% with gaming and e-sports emerging as the top grossers. Premium technology, niche content and a highly engaged audience delivered in a cost effective manner hold the key to most of the future media enterprises. Journalism and Mass Communication in JIMSVK II, one of the best Journalism and Mass Communication (BJMC) colleges in Delhi, incorporates the emerging trends in the media and entertainment sector in its curriculum to ensure that the highest paid skills are instilled in the students.
Artificial intelligence (AI) has further enhanced the pressure on the journalism, entertainment and media businesses and therefore focus has shifted to the skills unique to humans. Creative thinking applied to the broader business context is likely to be the most sought after skills in the future media industry.
User experience (ux), conversion across all digital platforms, transparency and credibility are the four non-negotiable pillars of the future media enterprises. Any media brand aspiring to win the race of attention span and user engagement must look at leveraging these dimensions.
The Journalism and Mass Communication schools across globe have replaced chalk-and-talk lessons with assisted learning modules on the e-learning apps. Social media has progressed from being a networking platform to an e-learning and e-sharing forum. Journalism and Mass Communication Course in JIMS, VK II JIMS is the best Journalism and Mass Communication (BJMC) college in Delhi that provides a hybrid learning environment to develop applied skills relevant to the current and emerging trends.
Course Objective
A three year skill oriented undergraduate professional degree program is an intensive, rigorous and selective course designed to provide each student with the intellectual and professional tools needed to assume positions of higher responsibility. Journalism & Mass Communication in JIMS, VK II is an interdisciplinary program that combines courses in communication, digital media, e-journalism, animation, graphics, social media, gaming and motion pictures, advertising, public relations, and journalism. It facilitates the development of critical thinking and professional writing skills in addition to an effective oral communication while preparing the students for a wide variety of careers in business and industry. The journalism and mass communication programme instills curiosity, creativity, and intellectual risk-taking among the students.
Conceptual clarity, applied knowledge and synthesis level skills equip our journalism and mass communication students to do path breaking work even before they hit their career goals. A rich portfolio demonstrating their individual competencies is what makes them worthy contributors to the revolution unfolding in the media and entertainment sector. Our well-knit alumni network stands testimony to the fact that our pursuit to nurture excellence has not only withstood the test of time but also yielded rich dividends for the media and allied sectors such as advertising, brand communication, public relations, event management, animation, e-news apps, gaming, animation, graphic designing and content development. Journalism & Mass Communication. Being one of the best Journalism and Mass Communication (BJMC) colleges in Delhi- JIMS, VK II is focused at developing strong foundation, problem solving attitude and an aptitude to creatively deal with the day today challenges of the new media landscape. The programme encourages students to develop their own unique style of leadership. To be successful in this programme, a person needs enthusiasm, commitment and a willingness to not only work hard but also learn new ways of thinking and implementation. The journalism and media management programme at JIMS equips the students with the required skills, knowledge and attitude to efficiently discharge supervisory responsibilities in the ever growing sector. This course helps in attaining a level of competence that permits a person to deal with all aspects of media world.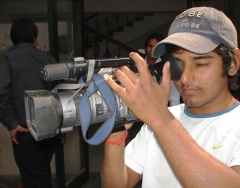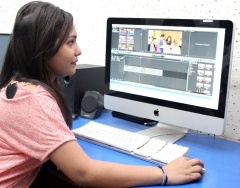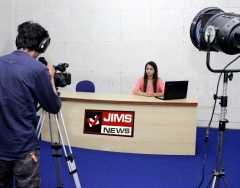 Course curriculum
Journalism & Mass Communication in JIMS, VK II is designed around a set of modules that are common to all pathways. These modules cover general managerial functions, strategic management and organizational analysis. These modules also guide an aspirant towards the achievement of the generic graduate goals of strategic awareness, developing leadership potential and understanding the theory and practices of media industry.
Semester-I

| Skill Component | General Component |
| --- | --- |
| Fundamentals of Still Photography | History of Media in India |
| Principles of Communication | Computer Fundamentals & Applications |
| Photography (Lab) | English & Communication Skills |
| Soft Skills and Personality Development | Foreign Language- French -I |
Semester-II

| Skill Component | General Component |
| --- | --- |
| Print Journalism | Radio Programming and Production |
| Indian Culture & Media Ethics | TV Journalism |
| Hindi Journalism | Writing for Media |
| | Radio Production (Lab)* |
| | Foreign Language- French -II |
| | MOOC-I** |
Semester-III

| Skill Component | General Component |
| --- | --- |
| Environment Studies | Print Media – Specialized Reporting & Feature writing |
| Indian Constitution & Economic Growth | Basics of Video Camera, Lights and Sound |
| Development Communication | Computer Graphics |
| | Print Media – Specialized Reporting & Feature Writing(Lab)* |
| | Computer Graphics (Lab)- I* |
Semester-IV

| Skill Component | General Component |
| --- | --- |
| Cyber Journalism | Life Skills |
| Elective- Radio Jockeying & News Anchoring OR Video Editing | Advertising |
| Public Relations & Advertising (Lab)* | Principles of Public Relation |
| Electronic Media (Lab)* | |
| MOOC-II | |
Semester-V

| Skill Component | General Component |
| --- | --- |
| Event Management | Media Laws |
| Media Research | Digital Marketing |
| Computer Graphics (Lab)-II* | Personality Development & Interview Techniques |
| Media Research (Lab)* | |
| Internship Report & Viva* | |
Semester-VI

| Skill Component | General Component |
| --- | --- |
| Media Management | Film Appreciation |
| Global Media Scenario | Entrepreneurship Development |
| Elective: Health Journalism Or Sports Journalism | Media & Gender Issues |
| Final Project & Comprehensive Viva* | |
Pedagogy
A Smooth transition from the classroom to the workplace...
To achieve the goal of imparting media management education consistent with the demands of the industry, Journalism & Mass Communication in JIMS, VK II is the best Journalism and Mass Communication (BJMC) college in Delhi that ensures that there is fine balance of theory and practice in every class. Industry experts from various fields of media & entertainment/ mass communication are invited every month to interact with the students on latest practices being followed in the media world. Industry visits are organized to provide an insight into the production processes, quality control and compliance mechanisms in place in media houses. The students are also put through a rigorous, two-month internship program to master the skills required to perform in the industry. Soft skills and personality development programs are organized with special emphasis on polishing communication skills, developing leadership qualities, teaching management of time, cultivating the art of right delegation and grooming the candidate, in general, for giving his best in the industry. Learning gradually the finest nuances and various aspects of media processes, the student is transformed into a professional with sound ability. In addition to this, the placement cell is actively involved in matching the talent with the requirements raised by the industry for various positions. The in-house group discussions, extempore and mock interview sessions prepare the students for facing the most challenging of the selection procedures.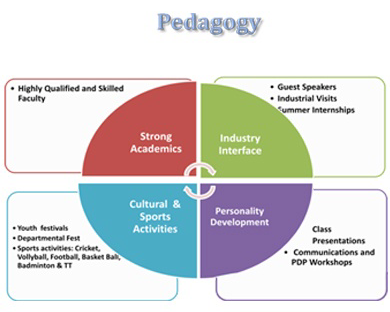 Policy Guidelines for Vocational Courses
1. INTRODUCTION
The University Grants Commission (UGC) has launched a scheme on skills development based higher education as part of college/university education, leading to Bachelor of Vocational (B.Voc.) Degree with multiple exits such as Diploma/Advanced Diploma under the NSQF. The B.Voc. programme is focused on universities and colleges providing undergraduate studies which would also incorporate specific job roles along with broad based general education. This would enable the graduates completing degree of Journalism & Mass Communication in JIMS, VK II to make a meaningful participation in accelerating the Indian economy by gaining appropriate employment, becoming entrepreneurs and creating appropriate knowledge. The Jagannath University, NCR offers B.Voc. in the field of Retail Management, IT & Software Development, Interior Design, Hotel, Hospitality & Catering Technology and Journalism and Mass Communication to the eligible students who are interested in pursuing Bachelors Degree in Vocation, Diploma and Advanced Diploma. The University syllabus has two parts, general education and skill component. The skill component is covered by Skill Knowledge Provider. Jagannath Institute of Management Sciences, Vasant Kunj is an AICTE approved SKP. This SKP has signed an MOU with JaganNath University, NCR for conduct of the skill component of the syllabus.
2. COURSE STRUCTURE
The certification levels will lead to Diploma/Advanced Diploma/B. Voc. Degree to be offered by Jagannath University, NCR the following table shows the various certifications and their duration:
| NSQF Level | Skill Component Credits | General Education Credits | Total Credits for Award | Normal Duration | Exit Points / Awards |
| --- | --- | --- | --- | --- | --- |
| 4 | 18 | 12 | 30 | 1 Semester | Certificate |
| 5 | 36 | 24 | 60 | 2 Semester | Diploma |
| 6 | 72 | 48 | 120 | 4 Semester | Adv. Diploma |
| 7 | 108 | 72 | 180 | 6 Semester | B.Voc Degree |